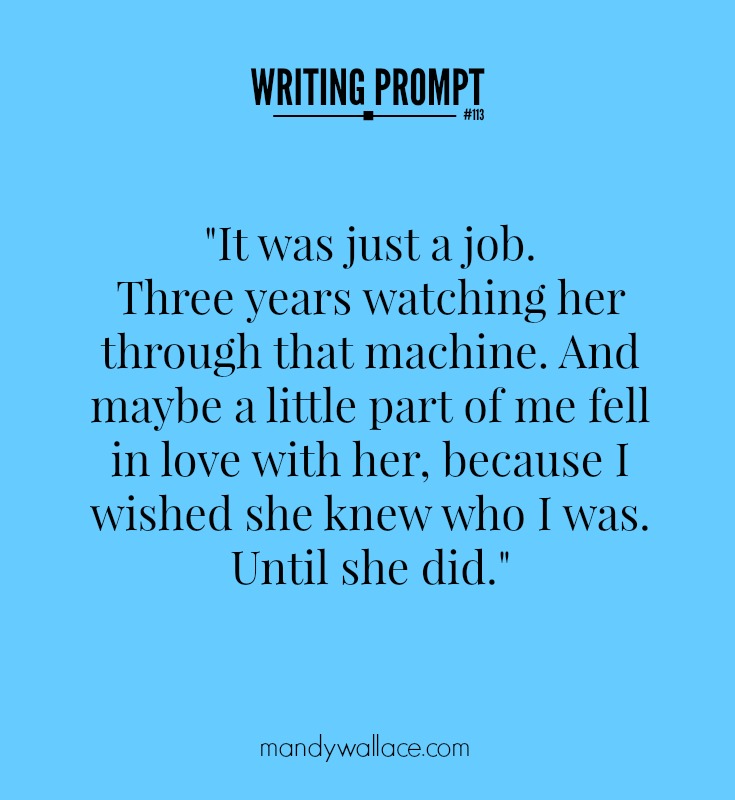 Writing Prompt #113
It was just a job. Three years watching her through that machine. And maybe a little part of me fell in love with her, because I wished she knew who I was. Until she did.
3 Steps to Your Story
Take no more than 5 minutes to consider the prompt. Who is the speaker? Why is s/he watching her? How did she figure out the speaker was watching her? What happens next?
Write for 15 minutes. Say yes to the first image or idea that pops into your head, and write it down. Don't think about where the story will end up. Just write.
When you feel ready, share your story in the comments.
Did This Prompt Get You Writing?
Here are a few more writing prompts to jump start your story. And if you're feeling stuck, glance at 17 Signs Perfectionism is Killing Your Writing Dreams.
If this story prompt got you writing, you may want to remember this website. Get free updates, writing prompts, and The Character Most Writers Get Wrong (And How To Fix It) guidebook. Just slap your favorite email into the footer below.