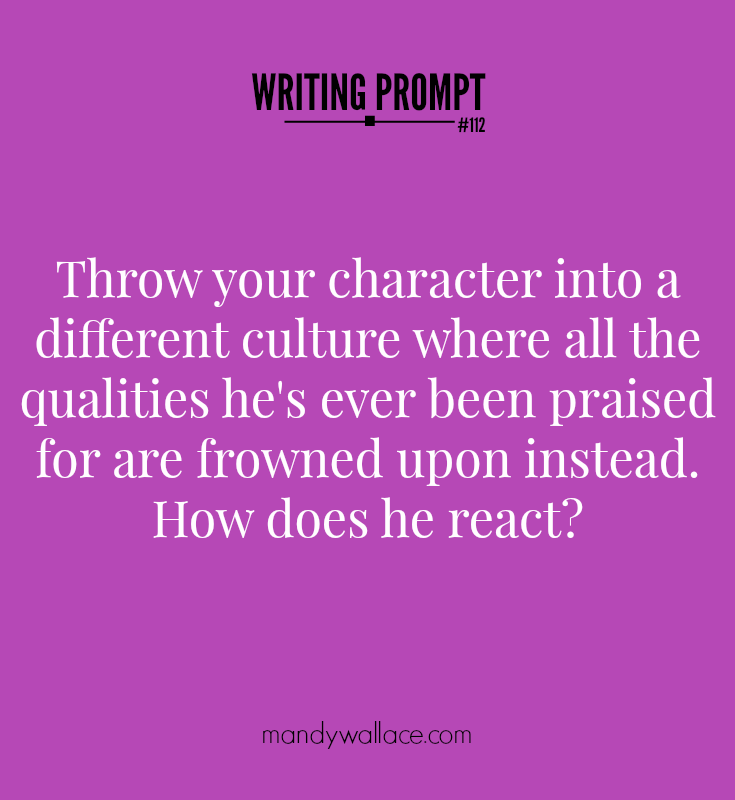 Writing Prompt #112
Throw your character into a different culture where all the qualities he's ever been praised for are frowned upon instead. How does he react?
3 Steps to Your Story
Take no more than 5 minutes to consider the prompt. What culture is your character from and which one is he in now? What brought him there? What character qualities does he have that wouldn't work in another culture? What happens next?
Write for 15 minutes. Say yes to the first image or idea that pops into your head. Don't think about where you'll end up. Just write.
When you feel ready, share your story in the comments.
Did You Get a Story from This Prompt?
Then here are a few more prompts to try, like 58 Science Fiction Writing Prompts and the slew from our writing prompts category.
And if this story prompt got you writing, you may want to remember this website. Get free updates, writing prompts, and The Character Most Writers Get Wrong (And How To Fix It) guidebook. Just slap your favorite email into the footer below.