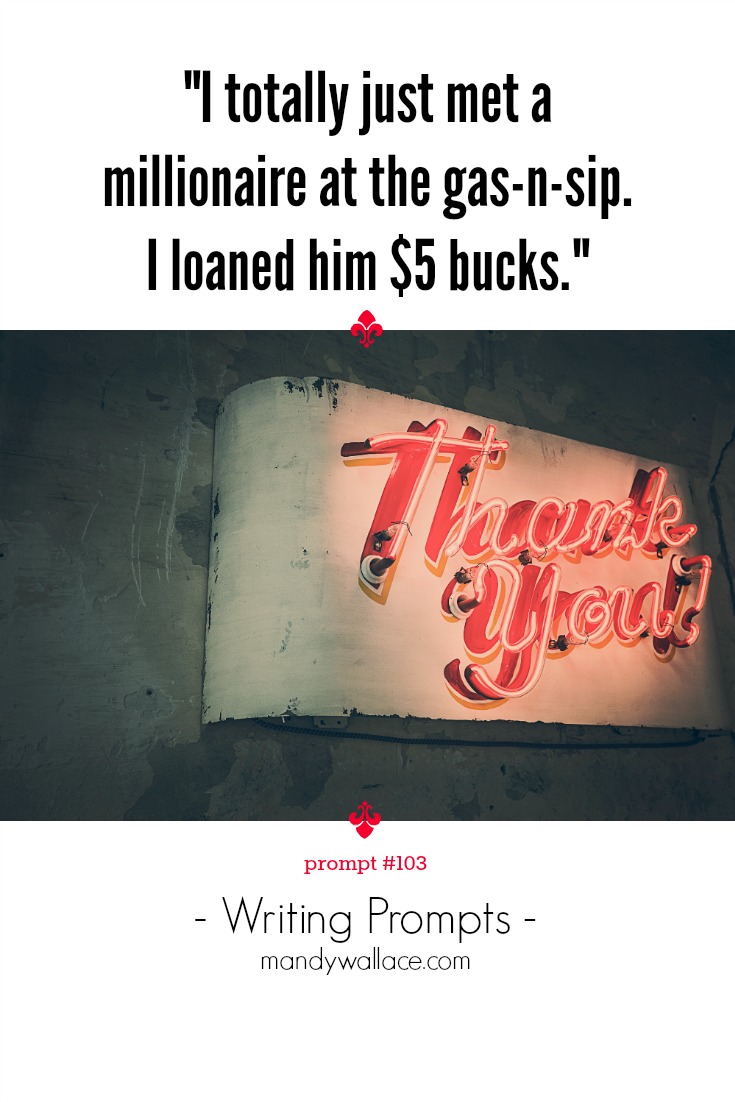 Writing Prompt #103
"I totally just met a millionaire at the gas-n-sip. I loaned him $5 bucks."
Practice Writing
Take five minutes to imagine the characters, setting, and situation in the prompt above. Who said this line of dialogue? Was the "millionaire" really a millionaire? Was it the character's last five dollars? Why did the character give the money away?
Now write freely for fifteen minutes. Don't second-guess where the story goes as you write it. Just write.
Share your experience in the comments.
Get More Writing Prompts
Try 58 Science Fiction Writing Prompts and 25 Journal Writing Prompts To Get You Writing.
What Now?
Someone you know would love to read this article. Be a bro and send it to them.
Decided to keep it all to yourself? That's okay. I won't tell. But get your writing tips on steady drip, and be the first to know when the next article goes live. Just slap your favorite email into the footer below.
Psst: You'll get The Character Most Writers Get Wrong (And How To Fix It) character design guide free.