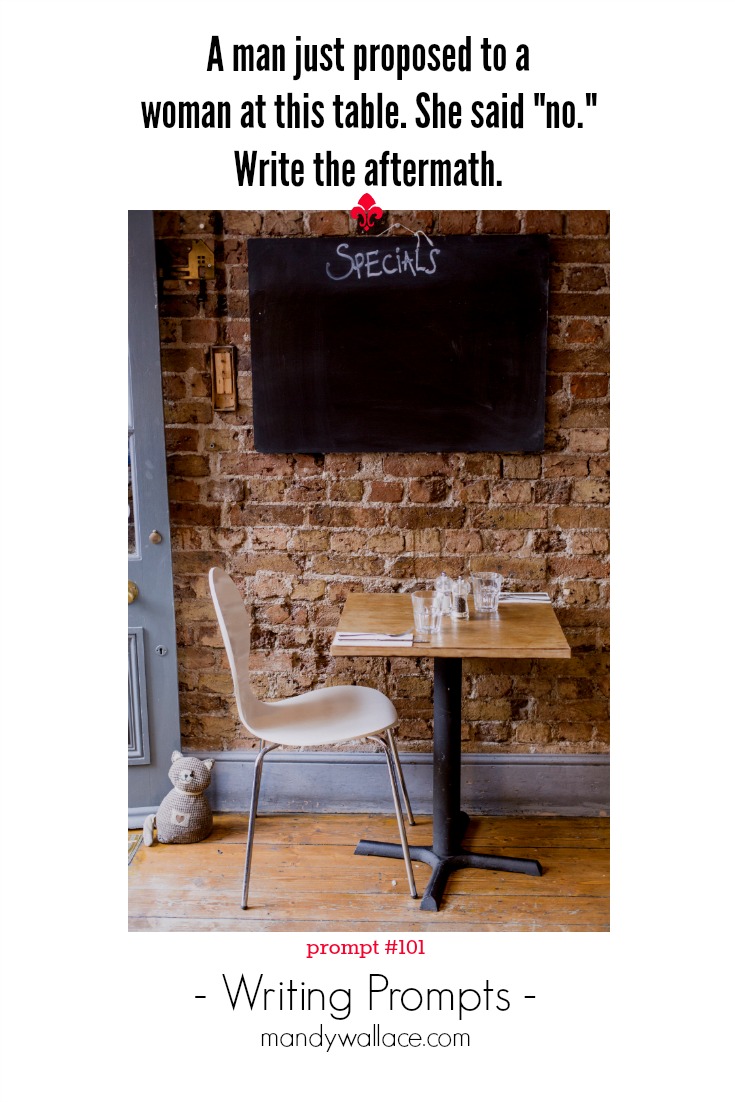 Writing Prompt #101
A man just proposed to a woman at this table. She said "no." Write the aftermath.
Practice Writing
Take a look at the photo clues. What do the elements in the photo say about the couple and what they were doing right before he proposed. Why isn't there any food on the table? Why is there only one chair when there were two people? Why did he choose that exact moment to propose and what does that say about their relationship?
Write without thinking for fifteen minutes.
Did You Get a Story?
Share it in the comments.
Get More Writing Prompts
Try 58 Science Fiction Writing Prompts and 25 Journal Writing Prompts To Get You Writing.
What Now?
Someone you know would love to read this article. Be a bro and send it to them.
Decided to keep it all to yourself? That's okay. I won't tell. But get your writing tips on steady drip, and be the first to know when the next article goes live. Just slap your favorite email into the footer below.
Psst: You'll get The Character Most Writers Get Wrong (And How To Fix It) character design guide free.