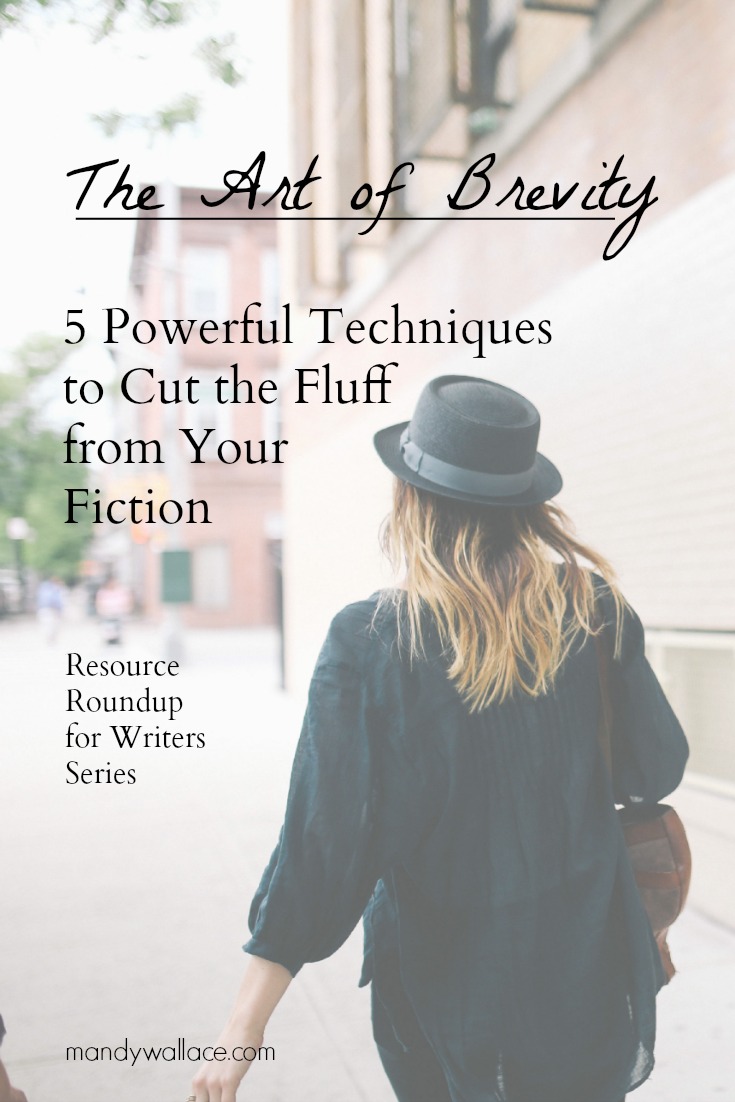 You've been there.
After a long day, you're ready to sink so deep into a novel that the day's stresses seem to belong to someone else, to some other life. For a moment, the words on the page disappear and play instead like a movie in your mind.
But something happens. You're torn from the story. And the novel? Just words on a page.
Maybe the author used a phrase that didn't fit. Maybe he rambles. Maybe he's just in love with the sound of his voice. Whatever it is, you toss the book aside because you just can't get into it.
It sucks to be that reader. But it's worse to be that writer, isn't it?
Wordy prose. Elaborate description. Redundancies and filter words. These little indulgences—exciting for the writer, dull as dirt for the reader—weigh your story down.
Worried you're that writer? Do you wonder if your readers can get into your work? What's standing in their way?
The resources below can help with that. Here, you'll get five techniques to obliterate the barrier between you and your reader. So you can cut the fluff and get out of your story's way.
Enjoying this article? You'll also like: 7 Unreliable Narrators to Twist Your Next Plot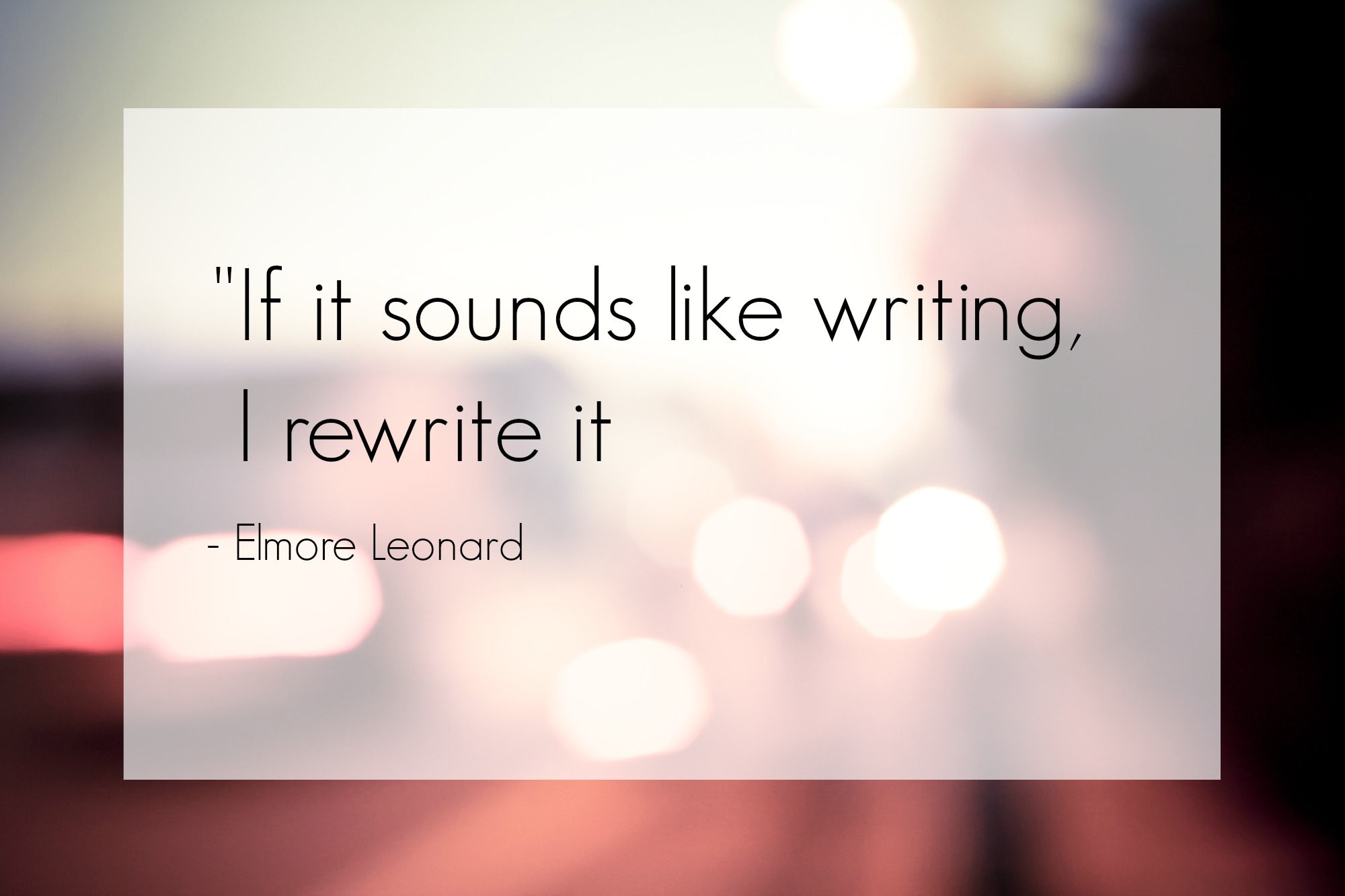 #1. Nuts and Bolts: "Thought" Verbs
You know that "show, don't tell" rule everyone's always talking about but no one is really explaining? This article from Fight Club author, Chuck Palahniuk does the opposite. He never mentions "show, don't tell." He just tells you how to do it.
You'll learn to identify and obliterate passages of boring explanation. It's a shot of adrenaline for flabby fiction.
From: Chuck Palahniuk at LitReactor
Get It Here: Nuts and Bolts: "Thought" Verbs
#2. The Adverb is Not Your Friend: Stephen King on the Simplicity of Style
Not sure what an adverb is? Then it might be killing your fiction.
In this article, Stephen King walks you through adverbs: how to recognize them, how they weaken fiction, and how adverb-laden passages compare to those without.
After you absorb this simple tip, you'll be leagues ahead of most writers.
From: Maria Popova at Brainpickings
Get It Here: The Adverb is Not Your Friend: Stephen King on the Simplicity of Style
#3. The 200 Most Common Redundancies
Phrases like "added bonus," "advance warning," and "past experience" bloat your writing.
Why?
Because bonuses are always additional. Warnings always come in advance. And experiences? Well, they always happen in the past, don't they? So "added," "advance," and "past" add no meaning. Which means they don't pull their weight.
Get rid of them. Then check out this resource for 197 more common redundancies to strike from your fiction.
From: Amanda Patterson at Writers Write
Get It Here: The 200 Most Common Redundancies
#4. 25 Editing Tips to Tighten Your Copy
This article may target copywriters, but every writer benefits from these skills.
Copywriters, those people who write Coca-Cola taglines and perfume ads, are great at one thing: persuasion.
Don't turn up your nose. Persuasive writing creates images so powerful, they slip into your subconscious before you realize you've read a word.
Copywriters are also the masters of brevity. They have to be if they're going to persuade busy people. So their imagery conveys concepts in very few words. That's like telegraphing emotion right into the subconscious, and it's effective writing no matter your genre.
Use them to ignite your fiction.
From: The Write Life
Get It Here: 25 Editing Tips to Tighten Your Copy
#5. Short Story Shortcuts: 4 Techniques for Making a Big Impact in Few Words
Brevity is an art. And a vivid image conveys more than a long-winded explanation. That's why this article focuses on character gestures, clothing, and dialogue.
Here, you'll learn how to pack meaning into fewer words. It's great for short story writers and novelists too.
From: Writer's Relief
Get It Here: Short Story Shortcuts: 4 Techniques for Making a Big Impact in Few Words
Want more resources? Try 5 Deceptively Simple Plot Techniques for Writers or get free articles in your inbox. Just share your favorite email address below.
What Now?
Someone you know would love to read this article. Be a bro and send it to them.
Decided to keep it all to yourself? That's okay. Who doesn't want to look like a natural? Don't worry, I won't tell. But don't be a one hit wonder either. Get your writing tips on steady drip, and be the first to know when the next article goes live. Just slap your favorite email into the footer below.
Psst: You'll get The Character Most Writers Get Wrong (And How To Fix It) character design guide free.