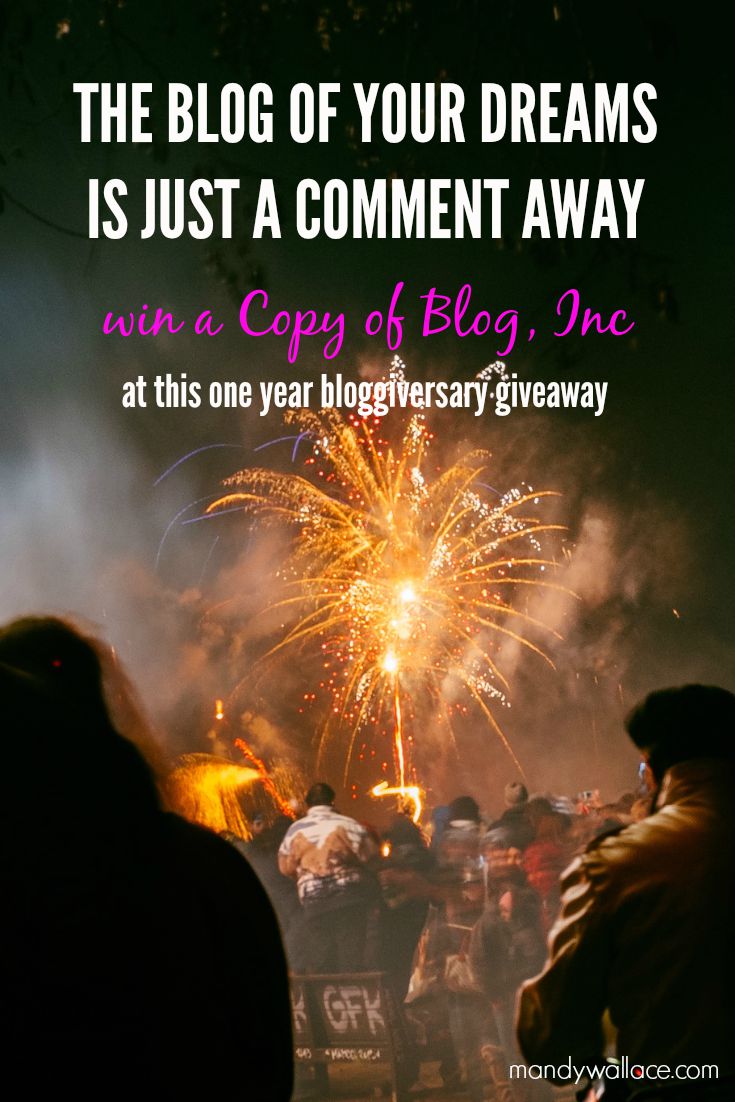 Hey, writer. Guess what happened this time last year?
Cue the fanfare! Dun-dah-dah!
I wrote the very first article for what became the blog reboot at mandywallace.com. And I want to give you a gift to celebrate my one year bloggiversary.
Oh, you already guessed this was my blog's anniversary from the title, huh? Okay, you're too smart for guessing games.
But did you know the article, The Secret to Writing the Killer Plot Twist, led to one of my favorite posts on this site of all time?
It also inaugurated the breakneck race I embraced to write three value-packed posts for writers here each week.
Eventually I wound down to a once weekly blog posting schedule. And that still led to over 100 posts since that wonderful day. In fact, you're reading post #119 right now. What? 119 posts in a year! Whew, I need a nap.
Yep, That's
5 interviews
22 sleepless nights
9 exhausted sob sessions
1800 subscribers
5 giveaways
253k unique visitors
121 writing prompts
404k pageviews
and one happy writer with an even better year to come!
Thanks so much for being with me on this journey.
I'll share some of the most popular posts with you in a minute. But first, you should know what you can win during this one year bloggiversary celebration. Ready?
To celebrate my one year bloggiversary, I'm giving away a copy of Blog Inc, a book that covers how to blog for passion, profit, and to create a community.
Want to win it? Tell me this in the comments: what is the greatest thing about writing you've learned here at mandywallace.com? It can be a piece of inspiration, a writing tip, or anything else.
I'll choose the winner at random on September 7th, and the best comments could be featured on the blog.
I'm So Glad We Found Each Other
It's been a great ride of writing this year for you and me. We've learned a lot together. And above all, we're writing. Thanks for being here. And here's to another year of writing tips, inspiration, and writing support for both of us.
I'm gonna duck out of here before I get all gushy. So here are some of the most popular posts and a few of my favorites too.
Popular Posts
A Few of My Favorites
For Bloggers
Thanks again and good luck winning! Don't forget to comment for your chance to win Blog Inc.
edit: Contest now closed. Congratulations to winner, Vivienne Chase!