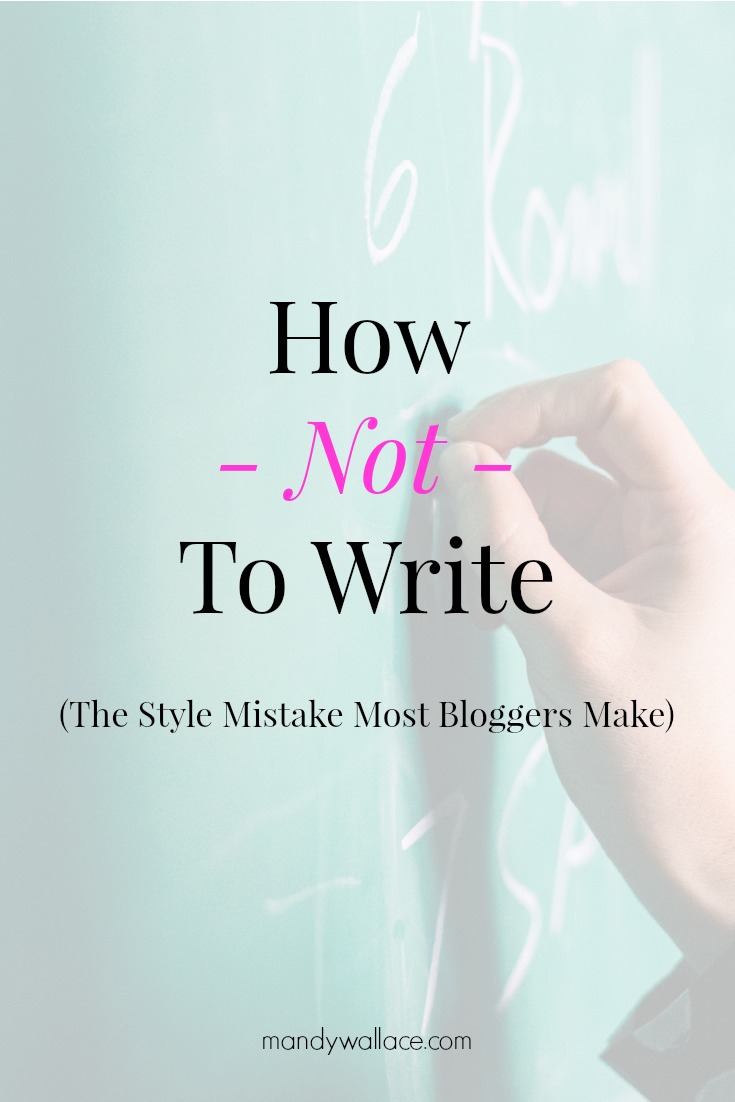 Do you agree with this?
Blog posts aren't college essays. They aren't news features or billboard signs or technical manuals.
Blogging has its own style. Unlike academic essays, blog posts are entertainment.
Okay, they aren't purely entertainment. They're also chock full of information. You can find a ginger tea recipe, for example. Or how to travel the world almost for free.
But blogging isn't, and shouldn't, aim to be academic. Or even formal.
Some bloggers disagree. Some bloggers write in formal style, adhering to the rules of grammar and spelling. But readers are busy. And some rules make writing drag. They make it awkward or boring. Readers have to chew on the prose too long. The writing's like chuck steak, full of gristle and greasy fat.
Better to write the filet mignon of blog posts. Posts that are juicy and tasty and easy to chew.
Because why should readers have to read a sentence three times just to catch the meaning? Especially when plenty of bloggers out there won't waste their time.
Rules like these kill that easy style:
"Sentences must be complete with subject-verb agreement."
"Never start a sentence with 'and.'"
"Don't split infinitives."
Ignore them.
I say, if a rule makes it hard to catch your meaning, throw it out. Because a blog post that telegraphs meaning into your reader is better than one that follows the rules.
If you want more readers. And if you want to show appreciation for your reader's time. You'll write to communicate instead.
So drop that rule about prepositions at the end of a sentence. That rule was shipped out to the island of antiquated prose years ago anyway. Now it roommates with "thou" on a dirty mattress where they watch Howdy Doody reruns and eat stale pizza.
Don't get me wrong. It's good to know the rules of English. I'm in a long-term love affair with the English language. It's why I'm a writer.
But that doesn't mean I'm faithful to one style. It's my mission to understand them all, in fact. Journalism. Technical writing. Novels. Flash fiction.
The best writers are style sluts. Hemingway was a style slut. He married journalism. And then he married novel writing. And he kept short stories on the side.
My official writing background is academic. Did you know that? In college, I won awards for my essays. Professors passed out copies of my work to teach my classmates how to write. And now I coach college students in academic writing.
So, yes, I know the rules. And I'm still telling you to break them.
As Strunk and White say in their iconic Elements of Style, you've got to know the rules if you want to break them. So learn the rules of writing, yes. But then for heaven's sake, break them! Break those writing rules!
Your blog posts suffer when you don't. Your readership suffers. Their eyes glaze over and roll back. Their brains go numb.
Don't believe me? Read Why Is Academic Writing So Academic? from The New Yorker. Then decide if blog writing should be formal. I bet you'll agree with me then. Hell, after reading that article, you may turn on academic writing altogether.
Style is important. Because you've got to know who you're writing for if you want to reach them. And most online readers aren't academics. Good thing there's more than one style. Good thing most of them aren't formal.
So "S" is for Style.
[This is an article from the 2014 Writers of Kern "A" to "Z" Blog Challenge Series. Read the rest of the series.]
What Now?
Someone you know would love to read this article. Be a bro and send it to them.
Decided to keep it all to yourself? That's okay. Who doesn't want to look like a natural? Don't worry, I won't tell. But don't be a one hit wonder either. Get your writing tips on steady drip, and be the first to know when the next article goes live. Just slap your favorite email into the footer below.
Psst: You'll get The Character Most Writers Get Wrong (And How To Fix It) character design guide free.