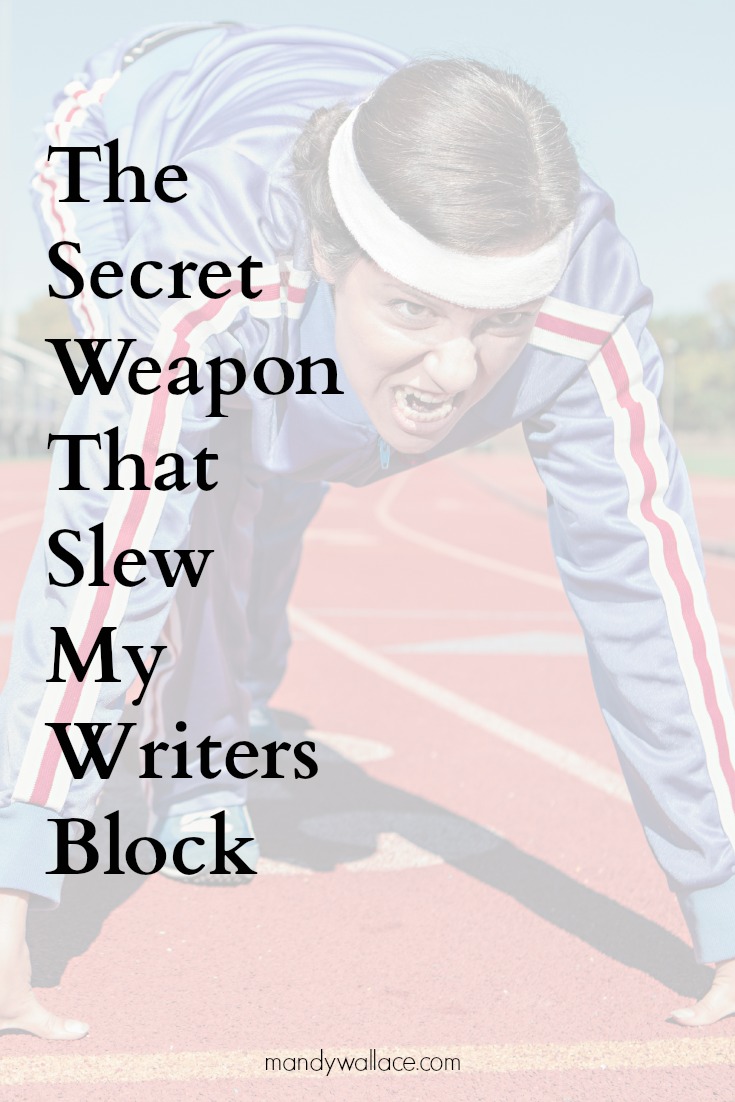 Does this sound familiar?
I got writers block before I got my period.
It was fourth grade. Halloween, or nearly. And my homework that night was to write a short Halloween story.
I panicked. Sitting at the kitchen table alone while everyone else in the family giggled at the tv and munched ice cream cones. I started crying.
"What is wrong with you?" That was my step-dad. He was a cop and didn't have much patience for crying.
"I don't know what to write! I'm gonna get an 'F'!"
Now, I'd never gotten an 'F' before. But the prospect of putting my name on an inferior creative product had my heart pounding. Regular homework was easy. But this creative stuff felt like a reflection of me. It had to be perfect. And nothing I thought of felt good enough to write down. What was I going to do?
"Just write anything," my step-dad said. He didn't look away from the tv. "Write about a vampire."
Okay, a vampire. Of course! That's Halloween appropriate. Why hadn't I thought of that? I'm so stupid! A vampire… But what is the vampire going to do?
"Who cares? Just write whatever vampires do."
"I can't!" I bawled. "It's Halloween, and there's too many people out on Halloween. There'd be nowhere for him to get dinner because everyone is walking around like delicious happy meals but they're in packs so they scare him more than he usually scares them!
"That's funny. Just write that."
"That's not a story! You don't understand my life!"
Yep, writers block has been a problem for awhile.
Until now.
The Weapon That Slew My Writers Block
I've wanted to be a writer for a long time. I've written stories in secret. Thought up plot twists that dazzled. Designed story characters for fun. I've recorded funny one-liners for years. My Evernote account is packed with ideas.
But I never finish the story. Not really. I have snippets and revised drafts. But nothing that felt so done I was proud to claim and share it with friends.
Same with blogging. I'd started a blog once long ago, but I quickly lost interest. Even this site lay fallow for a year after I wrote a few blog posts.
Yet now I blog regularly. My track record is pristine. And I work on my Writers of the Future contest story every day.
So what changed?
I'll tell you. It's the one little secret that finally rocketed me out of my self-defeating narrative of shame. The weapon against my arch-nemesis that made every word feel like it just wasn't good enough.
That wonderful little writers-block-slaying weapon is (drumroll please!): the deadline.
But not just any deadline.
Find a Challenge Like This One To Slay Writers Block and Get You Writing
When I first decided to recommit to this website, I was all gung-ho aglow with fresh excitement. But there was that nagging voice in the back of my head.
"You've committed before and quit. Why should now be any different?" that voice said. And I knew it was right.
I'm a ball of excited energy with new projects. Knitting, writing, paper-folding, jewelry-making. I love falling in love with a new hobby. Maybe you're the same? Jumping from one new project to the next. Buying up books and materials. But pretty soon, knitting needles and yarn pile up in the closet. And unfinished scarves gather dust because now I'm learning how to twist wire into earnings instead.
So when I decided that I'd get back into writing, I was excited sure. But I was scared too. How long would it be before I gave up?
Thank goodness this little trick came along.
At first I didn't want to participate. Because when my writing group, Writers of Kern, advertised their annual blog challenge, I was sure I wouldn't have time to write those alongside my regular blog posts. I thought, actually, that the Writers of Kern "A" to "Z:  blog challenge would limit my topics and add to my already hectic (for me) posting schedule. And what if that pressure made me want to quit sooner than I otherwise would have?
Thank goodness I ignored my fears and did the blog challenge anyway.
Instead of distracting me from work, the WOK blog challenge has kept me on track with blogging. You'd think that in only two months I wouldn't have the time to get bored yet. But that's because you don't understand the depth of my talent for losing interest. I would have stumbled at least three times already.
I didn't, though, because the blog challenge taught me this: writers block crumbles when I decide it must.
Maybe it's the social pressure. Because I don't want to disappoint my writer group challengers. Maybe it's the fast pace or the kindness of the people I've met there. Maybe it's just knowing and seeing other people who love writing as much as I do that keeps me on track.
Whatever it is, this blog challenge has kept me writing. Even when I don't want to. Even when I'm tired and it's late and I haven't written a word.
Here's an example.
The Blog Post That Almost Defeated Me
When I wrote Ode to My Crappy Apartment, I felt panicked. I'd put if off all day. I'd worried and fretted over it. Was sure it would be crap. I'd never written a poem before, much less a formal Ode. And I'd built this project up in my mind for weeks. How could what I write possibly compare?
I was sure that I'd finally hit the post that would end my run of perfectly on-schedule posts.
But I hadn't. Know what saved me?
Nine pm rolled around, and I realized that if I didn't finish that post I would feel like a failure. So I wrote it. For seven hours straight, I wrote that poem. And guess what? I loved it when it was done. It wasn't perfect. Not even close. Lines that should have rhymed didn't. The meter was off. But whatever. It was 4:30 am, and I had to post something.
The fact that it wasn't perfect bothered me less than failing to post it at all. And you know what? I love that awful poem. It's funny. And it's imperfectly perfect. And I read it several dozen times in a row that next day.
And now I know.
That writing stories will be as easy, if I ignore that perfectionist voice. That over time I'll overcome the obstacles that have kept me off writing so long. That now is my time to shine. Or, at least, to work on writing the stories I've always wanted to work on.
I see blog post after blog post rolling out of my fingertips. I see posts I've been planning and thinking about for weeks actually live. And the thing that gets me the most? People are actually reading them. Even loving them. And emailing me asking for more.
And usually I would feel contempt for my work. For those articles that can never be all that I want them to be. They're never quite perfect. But perfection is the creativity killer. Nothing I write will ever compare to the imagined worlds I dream up, and that's okay. For some reason, those inevitable flaws in my writing just don't bother me anymore.
The imperfection is nothing compared to the joy I feel when my work is alive and breathing.
The WOK blog challenge did that for me. It's kept me on deadline. It's kept me writing even when that little voice says "you're not good enough to write."
Because being accountable has proved to be more glorious pressure than the misguided need to be perfect.
Arm Yourself! It's Time for Your Next Writing Adventure
Now that NaNoWriMo is here, I know it will be that same compelling motivator that the WOK blog challenge was. It will be that same weapon against writers block for my fiction.
Namely, it'll shame me into writing forward. And that's alright with me!
These days, any work is good work. There's no reason good enough to hit that delete button. And feeling uncreative or imperfect isn't a good enough reason to quit.
So arm yourself with a writing challenge. Whether it's NaNoWriMo or blogging. Because it's time to get your work into the world.
I can't wait to read it.
What Now?
Someone you know would love to read this article. Be a bro and send it to them.
Decided to keep it all to yourself? That's okay. Who doesn't want to look like a natural? Don't worry, I won't tell. But don't be a one hit wonder either. Get your writing tips on steady drip, and be the first to know when the next article goes live. Just slap your favorite email into the footer below.
Psst: You'll get The Character Most Writers Get Wrong (And How To Fix It) character design guide free.